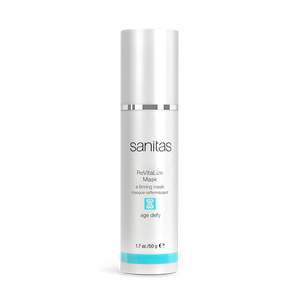 Firming mask
A firming mask created to volumize and lift skin that is beginning to lose elasticity. A biogenic complex of antioxidant vitamins, humectants and emollients helps replenish moisture and smooth fine lines and wrinkles. Skin appears firmer and more hydrated.
ReVitaLize Mask
Reconstructing multivitamin complex
a reparative blend of vitamins C, E & D that delivers hydration and deeply nourishes
CoQ10
an antioxidant co-enzyme that helps maintain skin integrity and promotes skin renewal for collagen depleted skin
Liposomal delivery system
delivers amino acids and microalgae actives to provide key skin nutrients, protect against environmental exposure and support sagging skin
DIRECTIONS
Apply a thin layer to face and neck. Leave on 10 to 15 minutes. Rinse with warm water.
SKIN TYPE : Oily / Combo / Sensitive / Normal