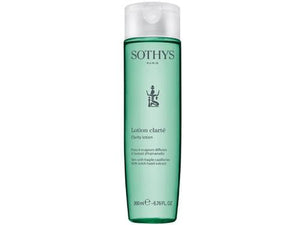 Purify pores with this witch hazel face toner.
Perfects the cleansing process and restores skin's natural pH. Witch Hazel extract unifies the skin and reinforces the capillaries.
Directions
Morning and night, apply the lotion on a cotton pad and wipe the skin. Use after cleansing milks, deep cleansing and masks. Can also be used at any time during the day to refresh and tone the skin.